Making a positive difference in the lives of visually impaired people by providing access to God's Holy Word
---
Instructions
---
Congratulations! You're just a few steps away from requesting your Braille, large print, or audio materials! Please follow the steps below to ensure that your order can be processed swiftly and accurately.
Step One: Prepare Proof-Of-Blindness if Applicable
We accept a copy of an eye report or a statement from a Doctor's Office or Government Agency that states that you are visually impaired and qualify for services for the blind. It must be on their letterhead or other official paper.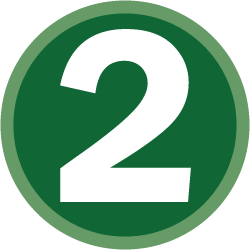 Step Two: Complete the Application
In the application, you will indicate which materials you are interested in receiving, as well as provide contact information so we can get your bible to the right place. Please download and complete the application via the link below.
Download Application
Step Three: Send Materials to BBI
You're almost there! Please return the following items to BBI via mail, email, or fax:
Proof of blindness on official stationary
Completed application from Step 2
A donation*, if your selected bible requires one, or if you would like to joyfully support our ministry
*We do accept donations via credit card over the phone. Feel free to call us at (800) 522-4253.